Business idea

To distribute business possibilities
for our customers within the Internet
Our goals
We aspire to build up longterm relationships with our clients.

We satisfy our customers needs within the entire Internet area such as, connections, security, web-pages, education and consult services, in order to find the greatest solution for the customer.

We have established longterm relationchips with the best suppliers within the Internet area.

Good profitability gives an confident collaborationpartner, now and in the future.

We aspire to become the best Internet supplier within the geographic neighbourhood.
Methods to reach our goals
What we do today
We provide company needs within the Internet

Webdesigning

Web hotells

Consulting within Internet

Education


Our office at Norrbygatan 22
What we will do tomorrow
Efficiency improvments and increased capacity for companies with Internet as a tool

Tradesites

Database solutions

Information exchange

Deploying off new applications for use as tools/medium

Suitable educations for companies within Internet
History
Established in 1987.

Consultcompany in guiding and regulate technology against the processing industry.

Since 5 years back consult services in measure technology/instrumentation and purchase support of computersystems.

Since winter 95/96; active within Internet.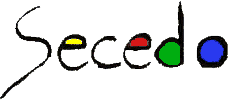 [The company]